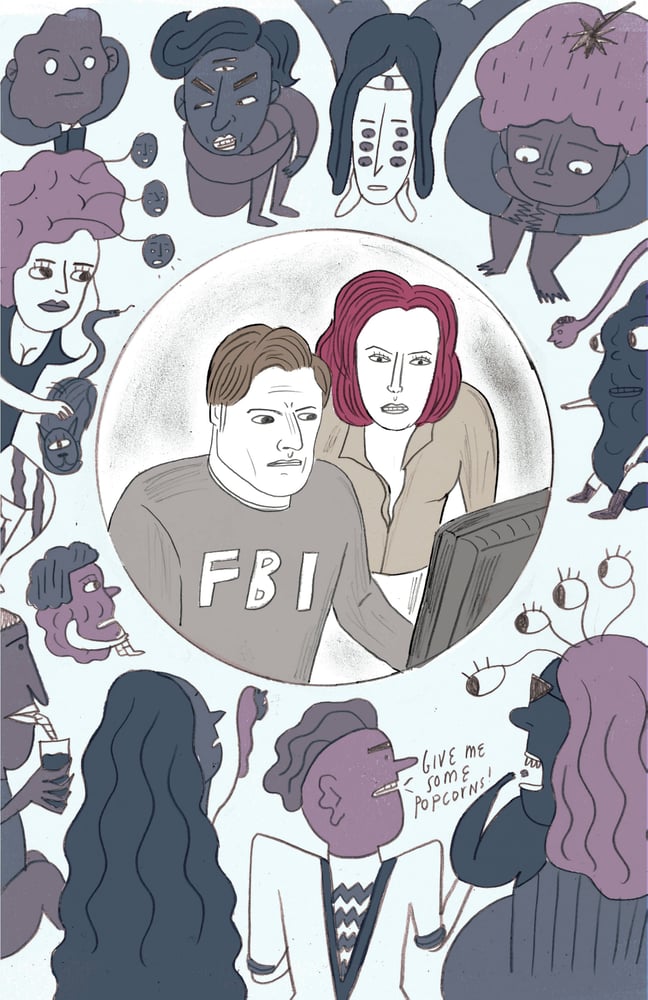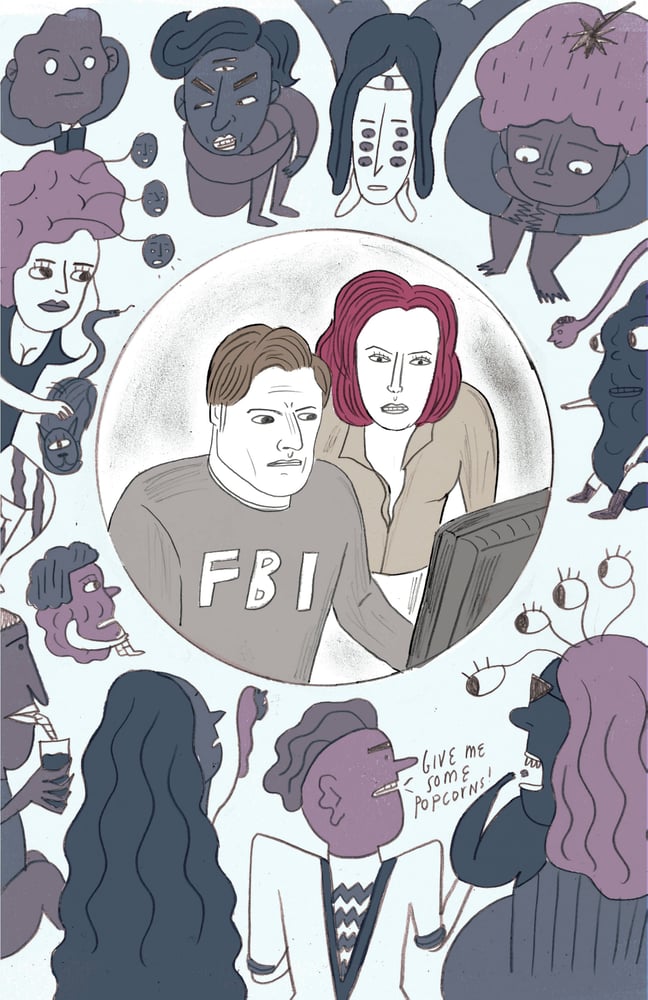 We Are Not Who We Are: an X-Files Zine
$8.00 / Sold Out
The result of 25 illustrators coming together to celebrate all that is X-Files.
***The first edition has sold out***
***The second edition has sold out***
*Third edition features a different cover with all the same insides
28 full-color pages with a vellum insert. Second edition of 200.
Archivial pigment printed on 38lb paper with a 65lb cover.
Featured artists:
Jenn Aubrey Biggs, Jenna Blazevich, Ed J Brown, John Campbell, Joey Cook, Angela Dalinger, Rachel Dukes, Rebekka Dunlap, Pat Falco, Elizabeth Graeber, Rebecca Hayes, Henry McCausland, Jun Nakamura, Lily Padula, Cody Pickrodt, Michael Rae, Brad Rohloff, Ben Sears, Jack Sjogren, Devon Smith, Christian Steinbacher, Matthew Sylar, Caroline Tompkins, Emily Watkins, and the cover by Ji Hyun Yu.